18 Nov

Germany, Berlin – Workshop & Training Weekend

Two inspiring workshops on Saturday, and on Sunday a full-day training on breathwork, well-being, and emotional health.

You can sign up for the whole weekend, or for the separate workshops on Saturday. The training on Sunday can only be booked as full-day training.
First Aid Kit for Grief
Saturday 11 February, 10am - 12pm

What do you do when someone close to you falls apart into grief? Most people never received any guidance whatsoever in this critical, very human, and ever-present emotion. This workshop will show you how to hold space for people who are grieving in a way that makes them feel seen, cared for, and that they belong in your community. The workshop explains a new understanding of the interconnectedness between grief and intimacy or meaningful connection.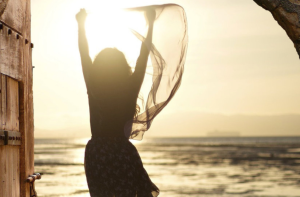 Some Doors Open Only from the Inside
Saturday 11 February, 2 - 4pm 
The voice of our intuition and wisdom is commonly drowned out by the noise in our mind. This noise is often caused by chaotic or congested emotions from stress, depression, anxiety, or PTS. Focused breathing patterns can spark within us the reawakening of our higher nature, the voice of intuition, wisdom, and conscience. The practices in this workshop will take you to new depths of insight and inspire you for weeks to come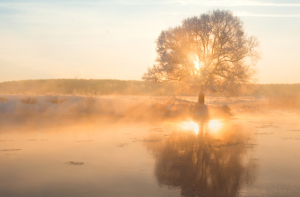 The Sunrise Within - FULL DAY TRAINING ( 2 parts)
Sunday 12 February, Part I: 9:30am - 12pm // Part II: 2 - 4:30pm
This full-day training is specifically designed for teachers, coaches, psychologists, and healthcare givers. Also practitioners who wish to use the techniques themselves are most welcome.
The training consists of two parts, but can only be booked as a full-day training.
PART I: The Secret of Using Movement to Find Stillness Every Time
Sunday 12 February, 9:30am - 12pm
The intent of our practice is not only to increase our strength and flexibility, but also to promote health and vitality. But the next layer is to transform our thoughts from chaos to a quiet stillness. A sense of arriving home. Experience Max Strom's unique practice that will enhance your strength, and yet brings you to a profound state of stillness. This workshop will include a talk, Inner Axis yoga, wisdom beyond the mat, breathing patterns, and focus exercises
PART II: How to Teach Cathartic Breathwork
Sunday 12 February, 2 - 4:30pm
There's a time for talking, and there's a time to let your breath work for you and go beyond what we can rationally grasp. Emotions affect our breathing, examples: crying and laughing. It's a two-way street. Influencing your breath will influence your emotions. Simple philosophy, simple techniques, and incredible results.
---

Practical info
Dates: Saturday 11 - Sunday 12 February
Price: €45 per workshop on Saturday; €125 for the full-day training on Sunday - sign up for the whole weekend and receive a 15% discount.
Location: Germany, Berlin, Element Yoga
Sign up:
Location
Germany, Berlin - Element Yoga, Pfuelstrasse 5, Berlin, Germany
Schedule

Guests

Attendance

Forecast

Comments
Weather data is currently not available for this location
Weather Report
Today stec_replace_today_date
stec_replace_current_summary_text
stec_replace_current_temp °stec_replace_current_temp_units
Wind stec_replace_current_wind stec_replace_current_wind_units stec_replace_current_wind_direction
Humidity stec_replace_current_humidity %
Feels like stec_replace_current_feels_like °stec_replace_current_temp_units
Powered by openweathermap.org